Recording of the album took place in August 2004 at the carpentry shop of Neil Moody.
Here are some before photos of the shop.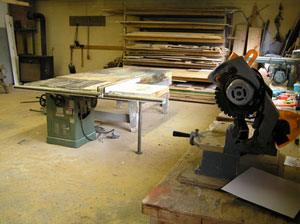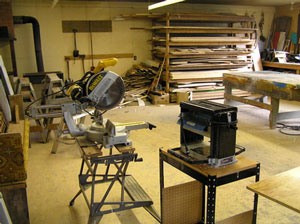 Here are some studio photos.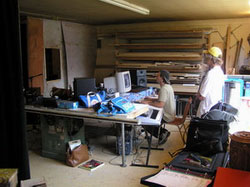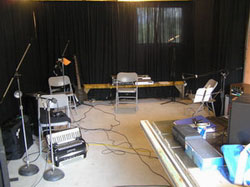 Produced by Gary Borden using an Apple G4 with Pro Tools LE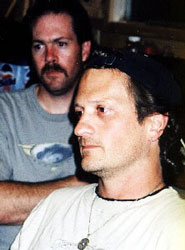 Gary Borden of Tone Machine, myself, Scott Moody rear.
Gary had only 6 days to record and mix all 18 songs for the CD.
He put in many 18 hour days to pull it off.