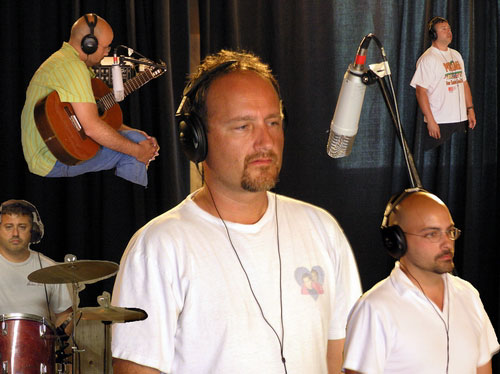 Lead Vocals: Steve Denby
Acoustic Guitars: Chris Denby
Harmony Vocals: Chris Denby, Steve Denby & Humberto Pacheco
Biography
Streamline became a musical presence in Dryden Ontario in 1985. The 4
piece group began playing for weddings, socials, Fall Fairs, and other similar
events. Tight harmonies, original and cover tunes, excellent instrumental work
and a general mood of "hey, this is alright" are the pride of Streamline's work.
Streamline is pleased to be asked to be a part of "Sunset Country Christmas
Treasures". Working with Dryden's musical best makes the work what it's
supposed to be ... PLAY!
Ed Price was out of town during the recording of the album.