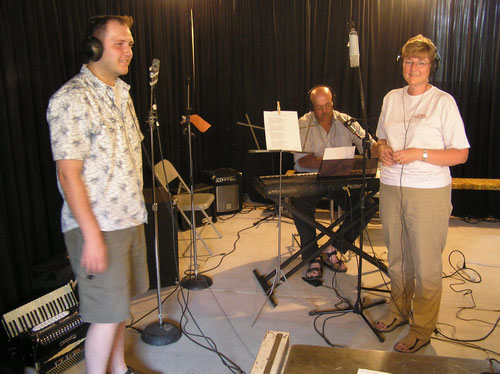 Beautiful Star of Bethlehem - The Sheppards
Lead Vocals & Keyboard: John Sheppard
Harmony Vocals: Debbie Sheppard & Jason Sheppard
Bass Guitar & Drums: Humberto Pacheco
Guitar: Gary Borden
Biography
The Sheppards
John , Debbie and Jason are a family group and they have been singing together
for about 15 years. They started singing in church, and after Jason went to college,
John and Debbie continued singing duets together. Jason took voice lessons in
college and sang a number of solos, and also sang with some of the college groups.
After college, Jason returned to reside in Dryden, and resumed singing with John
and Debbie. Over the years, they have been requested to sing for various charities,
including the Festival of Trees, Palliative Care and during Entertainment Night at the
Fall Fair. Their unique blend of family harmony has been enjoyed by people from all
walks of life.