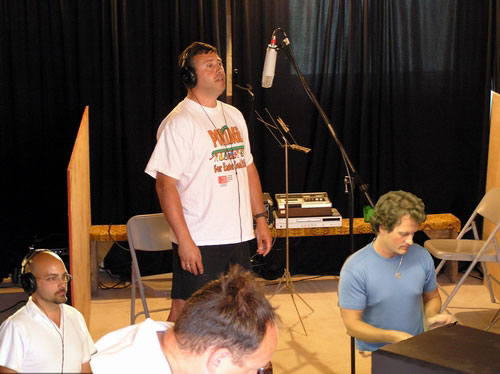 Angels Among Us - Humberto Pacheco
Lead Vocals & Keyboard: Humberto Pacheco
Piano: Chris Denby
Background Vocals: Gary Borden
Biography
Humberto Pacheco
Humberto graduated from McGill University in Montreal as a percussionist, with
a Bachelor of Music Degree focusing on Music Education. As an elementary and
secondary music teacher, he has taught classes in band, strings, guitar, and piano.
As a percussionist, he has performed with the McGill Symphony Orchestra and
the Mississauga Symphony Orchestra. He has performed across Canada and Europe
as a vocalist in various community choirs, as well as an instrumentalist and conductor
in a wide range of music from folk groups to classical ensembles, to rock groups.
He is found on various recordings, and for the last decade has used Midi technology
to compose jingles for radio and television, as well as composing/arranging scores
for jazz and concert bands. In addition to playing drums for " the Sounds of the Steppes"
he also performs with the band "Streamline"and other musical events.